[FAQ] Your PBJ questions answered!
On Wed, June 17, 2020, SimpleLTC and ezPBJ™ hosted a live webinar on PBJ reporting, covering the impacts of PBJ changes implemented during COVID-19 and answering your PBJ questions in an extended Q&A session. Based on questions asked, Jenn Moenck Feige with ezPBJ prepared this follow-up FAQ document.
What's covered in the FAQ?
Will I eventually need to submit January-March PBJ data?
When is the next quarter due? When will we start reporting again?
Can we include the hours for physicians, pharmacists, etc. who are working "remotely" or via telehealth?
During the pandemic, can hours worked by therapists or therapist assistants covering CNA shifts be counted in PBJ time?
And many more
---
Download FAQ now
To download the FAQ and access the PBJ resources, click below and complete the form on the registration page. Once you do, you can download the FAQ immediately.
---
About the expert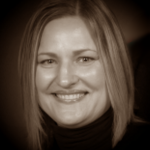 Jenn Moenck Feige is one of the founders of ezPBJ™, a software that provides CMS PBJ data scrubbing, analytics and submission. Jenn is now with SimpleLTC, leveraging her expertise to train thousands of customers on improving PBJ compliance.